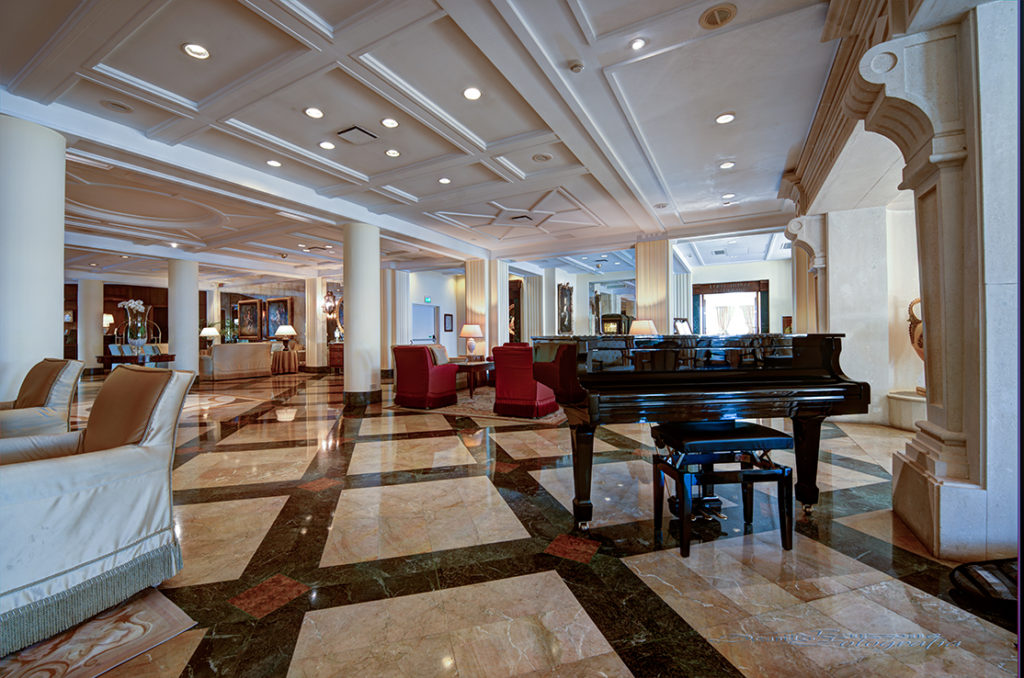 Another prestigious award for the Italian Excelsior Palace Hotel in Rapallo, Portofino Coast, which has just been appointed by Trivago, the largest hotel search engine in the world, the best 5 Star Hotel in Liguria. The prize is awarded on the basis of more than 175 million reviews and evaluations available online that determine the score assigned to the hotels.
The metasearch thus intended to award the regional excellence, giving travellers an absolutely impartial selection of hotels to best represent the hospitality industry.
In recent years the Excelsior, the only five-star luxury hotel of the western Italian Riviera, received by Trivago other prizes such as, for example, that of "Top Beach Hotel" in 2012 and the following year it was included in the top ten best hotels on the beach.
This new award recognizes and clearly promotes the efforts of the hotel's ownership that has been substantially investing in recent years in order to improve the product to better meet the expectations of a very demanding clientele.
Today Trivago means an international team of over 950 people in the world dedicated to make the site a more efficient and user-friendly search engine for hotels on the market, strong of more than 120 million users each month. Travellers can find the ideal hotel at the best value for money from more than one million hotels worldwide.
For further information the Sales & Marketing Department is available at Ph.+39 0185 23 06 66 or via e-mail at [email protected] .