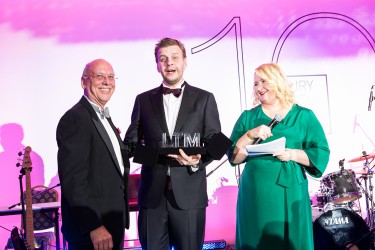 Starting into this season with the Luxury Travel Mart award for the Excelsior Palace Hotel in Rapallo.
The General Manager, Aldo Werdin, has just returned from a business trip to Moscow, where he participated in the Luxury Travel Mart. This prestigious event, held at the Ritz-Carlton Moscow is celebrating its tenth edition. Luxury Travel Mart connects the supply and demand of the luxury segment in relation to the Russian-speaking market (www.luxurytravelmart.ru).
This year the prize was awarded to the Excelsior Palace Hotel on the occasion of the coveted gala evening, in the presence of about 800 people. It should be emphasized that the historic hotel in Rapallo is the only independent hotel to receive this award besides the biggest names of international hotel companies such as Ritz-Carlton, Dorchester, Starwood and Four Seasons.
Rapallo is very well known as a destination for Russian Clients and continues to be more and more attractive, thanks to promotional investments of its most illustrious hotel.
For more information please contact the Marketing Department by calling +39 185 230666 or at [email protected]